NEW INTERPRETATION OF CLASSICAL CUT CHANDELIER 
The classic bohemian, glass cut chandelier Rudolf undergoes a design update to create a more condensed silhouette in a still intricate and bold piece. Called Crown, it strikes a new dialogue with repetition and symmetry to emphasize the elegance of the glass arms and the light reflecting properties of crystal.
Inspired by the premise, that the chandelier is the jewel of the room, it takes the role of the crown and coronates the space that is brave enough to accept it.
Crown was first introduced at Milan Design Week 2017 at Fierra Milano.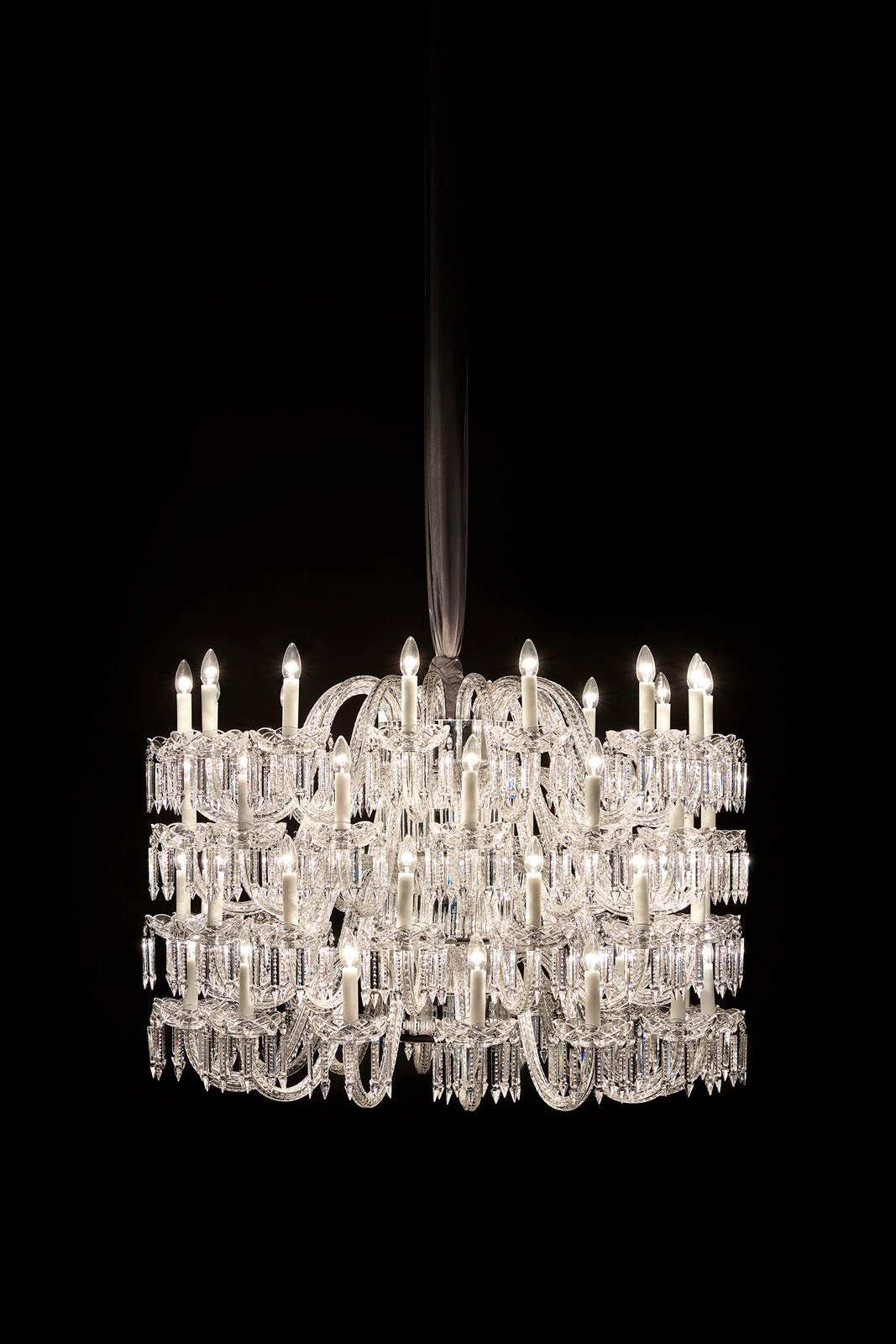 Crown comes in three sizes:
Dimensions: Dia.120 x 87 cm
Light sources: 56 x E14 LED
GlassHand-blown Full Lead Crystal with Silvering
Dimensions: Dia.85 x 56 cm
Light sources: 36 x E14 LED
GlassHand-blown Full Lead Crystal with Silvering
Dimensions: Dia.65 x 34 cm
Light sources: 18 x E14 LED
GlassHand-blown Full Lead Crystal with Silvering
The photos are courtesy of Preciosa Lighting Archive
Pictures are courtesy of Preciosa Lighting