SKY INNOVATION CENTER AT THE UNITED KINGDOM
Billion Pixels is a dynamic, programmable lighting installation bursting with imagination. Inspired by our Signature Design Pearl Curtain, we created this memorable design for the Sky Innovation Centre.
Pearl Curtain is composed of component groups, a number of spheres hanging above one another on a single suspension. Important to this project was that the cluster could combine different illumination methods.
Billion Pixels is situated in the reception area of the Sky Innovation Centre. It is a dynamic lighting installation using RGBW sources with integrated digital multiplex (DMX) control.
The Sky is Europe's leading media and entertainment company and is proud to be part of Comcast Corporation. 
8x4 metres * 850 kilograms * 1276 hand-blown spheres * 6 dynamic lighting scenes
​​​​​​​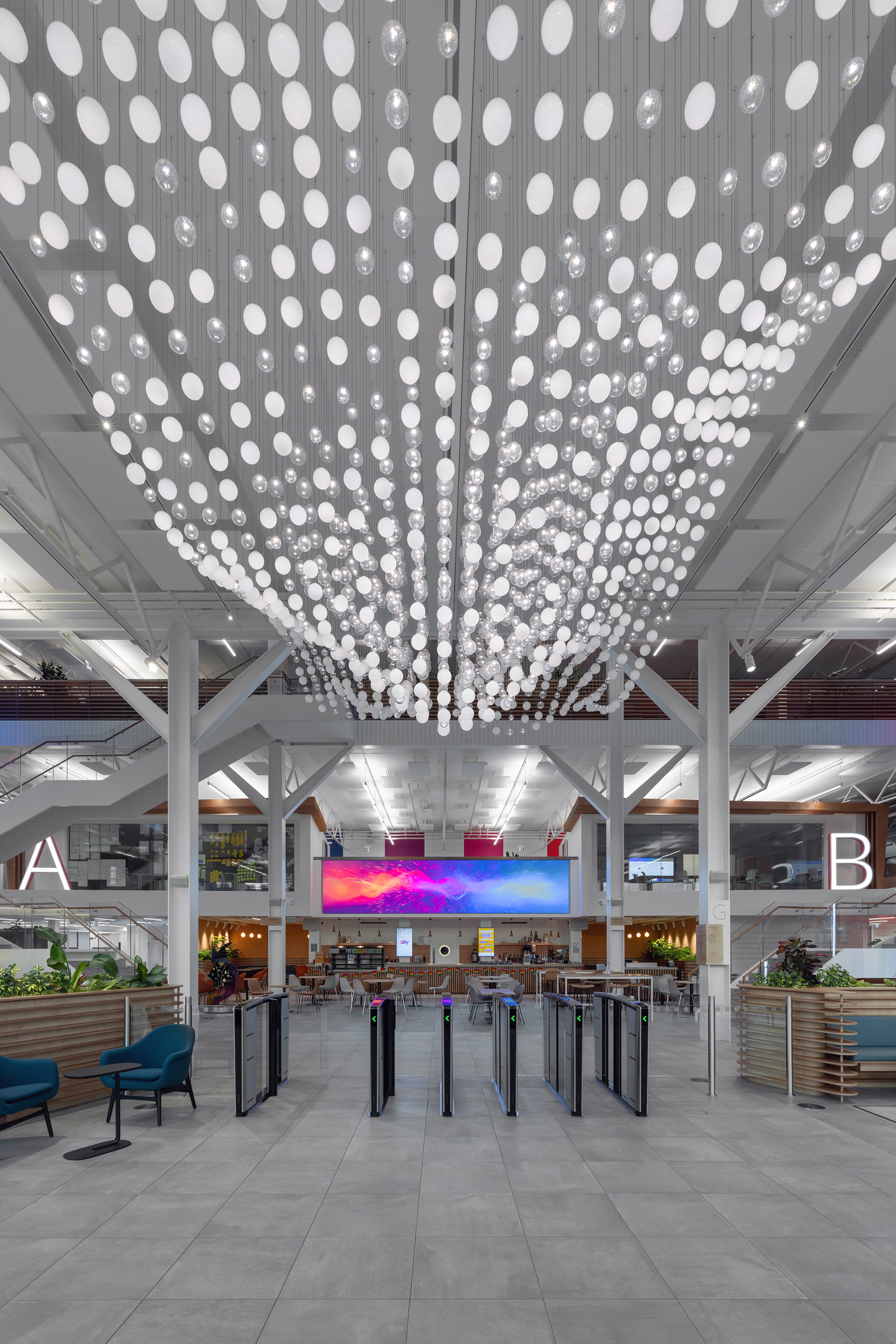 As the new projects are coming to the production phase I'll be adding more designs as the time goes.
For now you can have a look at our work with Preciosa Lighting in the link below.